Lux Plot Design Pty Ltd - Engineered lighting planner and consulting services.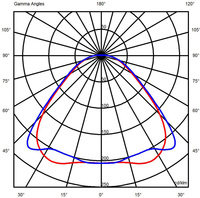 Our focus is on computer calculated engineered lighting design.
Melbourne based Lighting Design company
servicing national projects large and small with over 25 years
lighting industry experience.
Member of IES
-
The Illuminating Engineering Society of Australia and New Zealand Limited.

Lighting Design for OEM's
As an independent lighting Planner Luxplot Design Pty Ltd
is providing lighting outcomes for selected OEM's across Australia.

Lighting Design for the Design and Construction sector.
Designed outcomes are calculated and rendered in AGi32.
Our highly experienced lighting design engineers hold an extensive
portfolio of projects delivered on State and National levels.
---
---
---
Delivering Lighting Design in sectors
Commercial Lighting
Industrial Lighting
Emergency Lighting
Health Care
Sports Lighting
Car park Lighting interior & exterior
Road Lighting
Government Projects
Daylight Analysis
Lighting for Zones 1 & 2 Hazardous Locations
Aviation Lighting

Meeting criteria and brief in
Australian Standards
BCA
Work Health and Safety
Energy Efficiency in lighting
VEET - (Victorian Energy Efficiency Target)



Confidentiality & Insurance Cover
Due to the nature and scope of works designed
Lux Plot Design Pty Ltd
operates under a strict code of conduct and wishes to extend our security
to our customers through the use of a Confidentiality Agreement.
This agreement can be tailored on a project by project basis OR blanketed for overall
peace of mind.

Under our code of conduct, Lux Plot Design is fully insured holding
Professional Indemnity & Public Liability insurances

We understand the market place and responsibility.
Not only uphold all client values, what's more, consideration of fair competition.